This is in no way a fashion blog, but what I love about awards season is THE FASHION. I feel like in my 20s I should have had more chances to get dolled up in a  gown and show out.
But since that has yet to happen, I choose to live vicariously through celebrities and their beautiful designer everything. My winner for the night, thus far? Kate Hudson: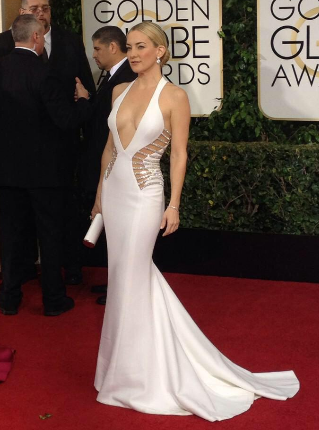 SLAY MAMA! She wears a lot of white during award shows and can clearly pull it off. This Versace Versace Versace is giving me Vegas showgirl realness and I'm loving it? Ba-da-da-da-da
But who else were some of my faves? After the cut!